Top five sectors for high growth in 2017
Last year saw some dramatic changes in the world. The UK's vote for Brexit and the US voting for Donald Trump indicated a huge shift towards populist voting and a rejection of the establishment and globalisation. With general election in France, Netherlands and Germany in 2017 its difficult to predict what the future will hold.
The future is impossible to predict, but here is a list of sectors in which we envisage high growth in 2017.
No. 5 Accounting & Finance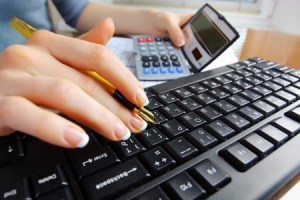 In any economic downturn the demand for accountants and company financial experts rises. That's my experience and whilst I doubt we will have a recession in 2017, there is no doubt going to be some economic challenges and a shift in corporate dynamics in the next few years to the end of the decade.
Brexit will require large numbers of businesses to make changes to their business and accounting practices. There will be further examination of cost and profit models that businesses operate. This is against the backdrop of rising long term demand for accountants which is caused by the large numbers of baby-boomer accountants retiring from business and more especially in the public sector where there is a small crisis developing.
Finally the other market factor, which is fuelling the rising demand for corporate IPO and finance experts, is caused by the attractiveness of UK businesses to foreign investment. The 15% reduction in the value of the pound post Brexit has suddenly seen a rise in foreign interest in UK companies. The number of mergers and acquisitions are set to rise in 2017 and this will fuel the demand for individuals with corporate finance expertise in this arena.
No. 4 Oil, Gas and Energy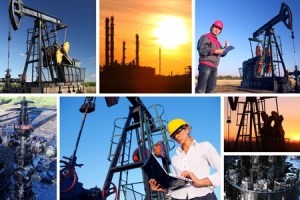 This sector has seen a downturn in the previous years projections but with the UK Government endorsement of the Hinkley Point C and Wylva Nuclear Power Stations projects plus the OPEC agreement with Non-OPEC countries to limit production also seeing an oil price rise there is a renewed confidence in many parts of the industry. The magic number is $70 a barrel above which the major oil exploration companies feel confident to speculate on developing potential fields.
In 2017 we expect the $70 a barrel level to be achieved but even before that we are already seeing some RFIs and tenders coming out by firms speculating on an up turn and looking to take advantage of the excess capacity in the industry and hopefully achieve some good sub-contract rates. With this in mind this we believe there will be a healthy rise in demand for people in this sector during Q3 and Q4 2017.
The significantly ageing workforce in Nuclear is likely to create a major skill-shortage here. Currently whilst demand for staff is high the large MSP contract providers that dominate this market are operating at margins that are almost unsustainable for SME agencies, especially when you factor in the cost of finance. It will be fascinating to see what will give first but as the public sector (education and NHS) have found you can't buck the market for ever. This market seems ripe for niche recruiters to exploit these large skills gaps but we will have to see if this happens.
Our guess is that towards the end of 2017 we will see the dam burst and rates and margins rise as the fight for critical staff breaks out into all out war in some niche sectors.
No. 3 Construction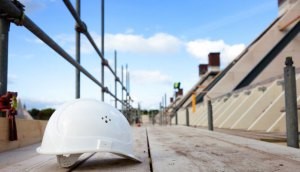 In 2016 we predicted this sector to rise and many recruitment businesses have seen solid growth this year but sadly not the levels we had all wished for. As we indicated the politics of releasing funds and capital flows to enable the huge growth in house building did not happen.
Sadly we do not see the seismic shift that is required in the financial markets to affect the large growth in private sector house building that is still required without a government policy shift.
Yes the government has committed £5 billion to boost the housing building but there is also the market factor that a huge growth in property completions will see prices stabilise if not fall and turkeys as they say don't vote for Christmas and property developers and builders don't vote for price falls either. The signs are encouraging in that there has been a growth in domestic building in Q3 but nowhere near the levels the government needs in order to achieve its target of 200,000 new builds a year.
The sectors skills gaps are well documented. In fact there is a fear that BREXIT will lead to thousands of EU nationals who have been plugging those gaps returning to mainland Europe leaving us under-resourced. It was reported in the Telegraph earlier this year that "Tony Pidgley, the chairman of house builder Berkeley homes has spoken out, warning of Brexit's impact on construction workers, and pointed out that 50pc of his subcontractors are from Eastern Europe."
This represents 23pc of workers in London. The article also claims that the construction sector needs to attract 500,000 new recruits in the next five years to plug the skill gap. Failure to achieve this will see house building drop from the 140,000 a year we are currently achieving to 100,000 a year and certainly nowhere the 200,000 a year the government wish to secure.
The significant number of infrastructure projects that the government has committed to since BREXIT (including New runway Heathrow, HS2 Phase Two) which were reinforced in the 2016 Autumn Statement, only goes to increase the demand for skills and ensures this will be a healthy sector in 2017.
No. 2 Engineering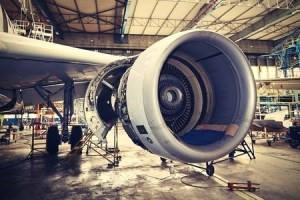 The top two performing sectors are so consistently above the rest that it is hard to choose which represents the greatest growth opportunity. On balance we believe Engineering is in second place slightly behind IT and Technology.
The skills gaps in the engineering sector are massive and well documented. An ageing workforce of baby-boomers leaving between now and 2025 is creating a huge pressure on skills, which with the lack of STEM graduates over the past 10-15 years means the talent pool to replace them is woefully small and undersized.
To help you understand the scale of the problem research suggests that 182,000 additional workers are needed to plug engineering-focused graduate and apprentice positions every year until 2022. This is according to Engineering UK.
That's over 1m more engineers.
According to Engineering UK; Currently the UK produces only 46,000 engineering graduates each year. There will also be demand for around 69,000 people qualified at advanced apprenticeship or equivalent level each year. Yet only around 27,000 UK apprentices a year currently qualify at the appropriate level.
Yes the numbers studying are growing and salaries are rising but the solution is that in the short term to plug this gap we will continue to import engineers from the rest of the world.
So are we surprised that one of the UK's most famous engineers, Sir James Dyson, is looking to secure his own future talent pipeline by investing £15m over the next five years to secure his need to double his workforce to 6,000 by 2020 in his new Dyson Institute of Technology.
No. 1 IT and Technology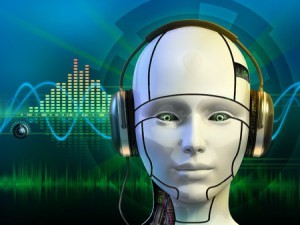 This sector has consistently been our number one for three out of the last four years. Our reason for this is simple.
IT and Technology faces all the demographic issues and supply and demand factors that the other sectors are grappling with.
Yes IT and Technology has an ageing workforce, Yes, the insatiable thirst for experts is never ceasing but the greatest impact is the rate of technological change and advance plus the globalisation of demand.
This is not a UK problem or a Western World or US problem it is a global wide problem.
In most markets many executives and business owners have not comprehended the scale or rate of advancement of technology change and how it could make their multi-million pound businesses obsolete overnight!
You have only to look at how disruptive business models that use technology or businesses that fail to keep up can fall from a market leading position to relative obscurity in 3-5 years to understand what is at stake.
Look at Novell Networks, in 1996 they were the provider of the worlds largest networking software by 2000 Windows NT had taken over their market position and Nokia have failed to recapture that since.
Between 1995-2000 Nokia were the worlds largest supplier of mobile phones today where are they ranked? According to WhatTechSays they don't even make the top 10.
What about Blackberry? 2000-2005 everyone wanted one where are they today?
What about Amazon? Uber? Google? AirBnB? Spotify? Netflix? All of which are the disruptive models of today and considered by many to be "Rising Stars" or even "Cash Cows" if you apply the Boston Matrix.
But where will they be tomorrow?
Who is next to fall from grace?
So we can see how important technology is.
Take Artificial Intelligence, Big Data and robotics. The total effect of these three advances alone is predicted to transform the world of work in the next 5-10 years. Many jobs that rely on the processing of data and simple decision-making are set to become redundant. At the same time the growth in demand for the technologists that will enable this change is set to explode over the next 2-3 years.
In the US the prediction is 6% of all jobs will go. "By 2021 a disruptive tidal wave will begin. Solutions powered by AI/cognitive technology will displace jobs, with the biggest impact felt in transportation, logistics and consumer services," said Forrester's Brian Hopkins in a recent US Government report on the issue.
Business Intelligence is already a high growth niche and Data Science is rapidly catching up. The growth in demand for cloud architects and engineers, who will design the infrastructure as a service (IAS) and platform as a service (PAS), are tipped to accelerate rapidly, as is the demand for the developers who will develop the applications. Algorithm experts that support rule based AI is a key skill that is being included in many job specs and you can expect this to grow exponentially over the next 3-5 years.
If you are considering IT and Technology as sector to move into or making further planned growth then this is invaluable source of data and foresight.
As our world is set to be transformed, the jury is still out as to whether there will be a net increase in jobs or a reduction. The scaremongers seem keen to spread fear but are they right? Perhaps if it helps people wake up to the change in reality but history tells us otherwise.
We have been here before in the 19th century before the industrial revolution.
In the Pre-Victorian era, millions of people worked in agriculture. Automation arrived and allowed people to move off the land and into cities heralding in a whole new generation of jobs being created in offices,factories, businesses and retail as the factories made a new range of goods, jobs were created constructing buildings and infrastructure as well as roles in merchandising and the selling the goods that were manufactured.
In the 1960s and 70s we were told that the 'microprocessor' and computers was going to make thousands of jobs redundant. In 1982 as a young undergraduate working for ICI Plc. in Runcorn I built a prototype freight forwarding pricing system. The concept was proven and implemented by ICI in 1984 and 100-150 booking clerk jobs were made redundant. In the 1980s this happened in thousands of companies across Britain. Yes those roles were lost forever but thousands of others were created employment in the UK today is nearly 8m higher than in 1985 and the percentage of people of working age in employment at its highest at 75% of the working population.
We are about to enter another period of dynamic change and there are going to be huge winners and losers.